Below you'll find some of the incredible transformations our clients and followers have achieved using the Natural Progression programmes and advice.  We'd love to see more of your own.  If you want to be featured here, please get in touch.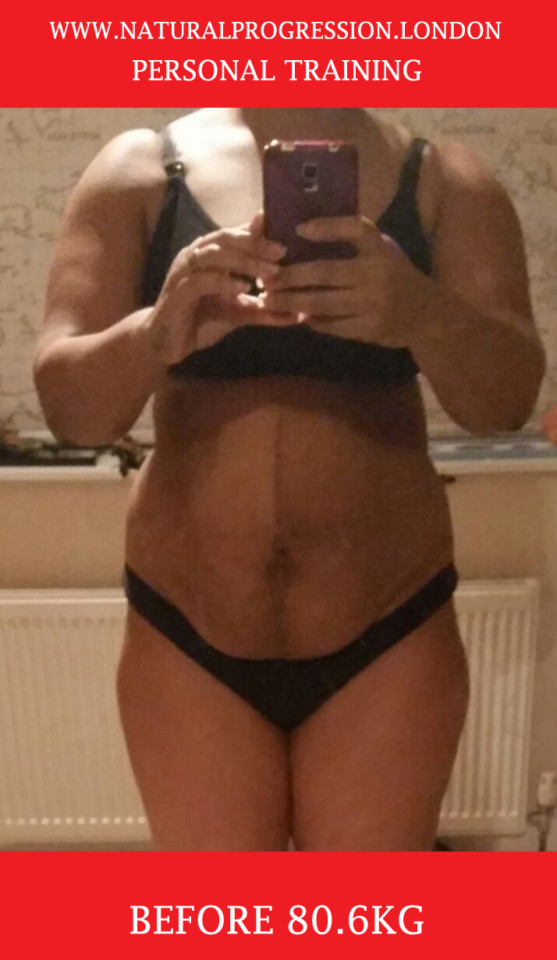 Try it!
"Brilliant trainers!!! They kept me focused, motivated and the programme was specific to what I wanted to achieve. Even when I felt I was slipping they where at hand to refocus me and keep me striving towards my goal. Now I have my beach toned summer body all thanks to them ?? but I will be sticking with them to make sure I keep this body in check and get to my peak performance" ??
Judy Gregory, Woodford Green, Essex.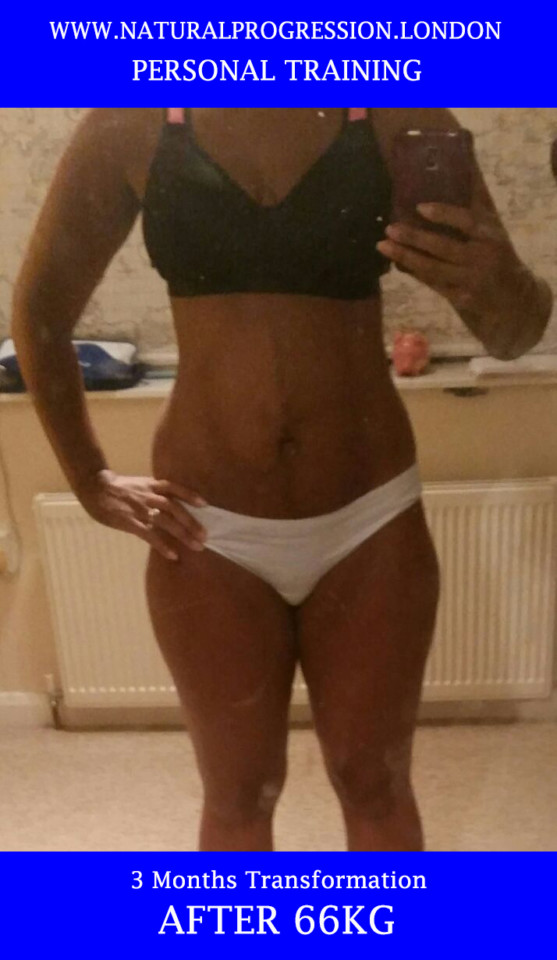 Incredible!
"I have known the Thomas Twins for many years; their passion for Health & Fitness is incredible. The support and motivation I received from my personal trainer (Delroy Thomas) was second to none. I am over the moon with the results I achieved and would strongly recommend people who are serious about improving their Health & Fitness to contact them. Excellent trainers!!! "
Impy, Woodford, Essex.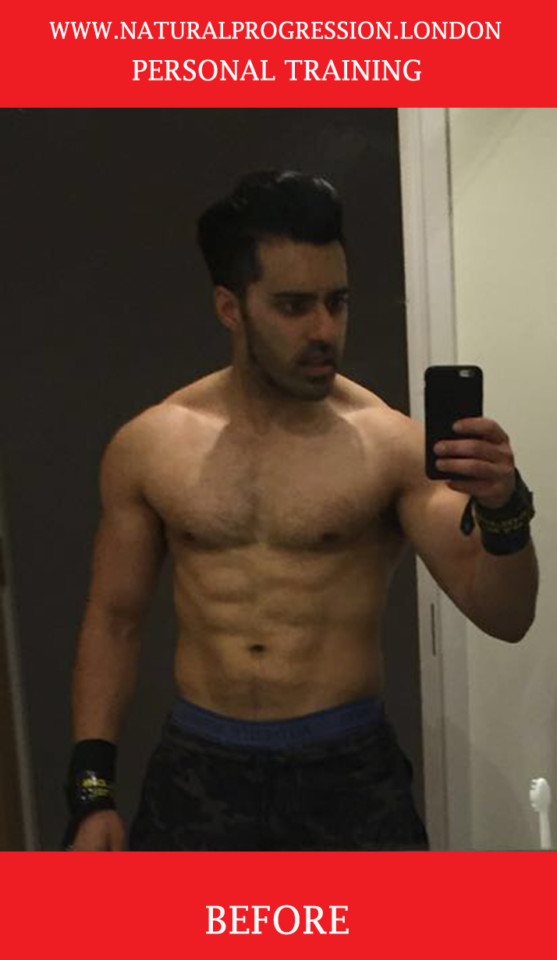 Results!
"I have always been into weight training, but really wanted to push myself to that next level and sculpt a great Natural physique. My Natural Progression personal trainer was Trevor Thomas. He was brilliant! He made sure I pushed myself every single training session, kept me focused and provided me with great Nutritional Advice. Each training session was completely different from the last. If you want a personal trainer that has a genuine passion for health & fitness and will work around the clock to help you achieve your fitness goals I can't recommend team Natural Progression enough!"
Rohit, Wanstead, London.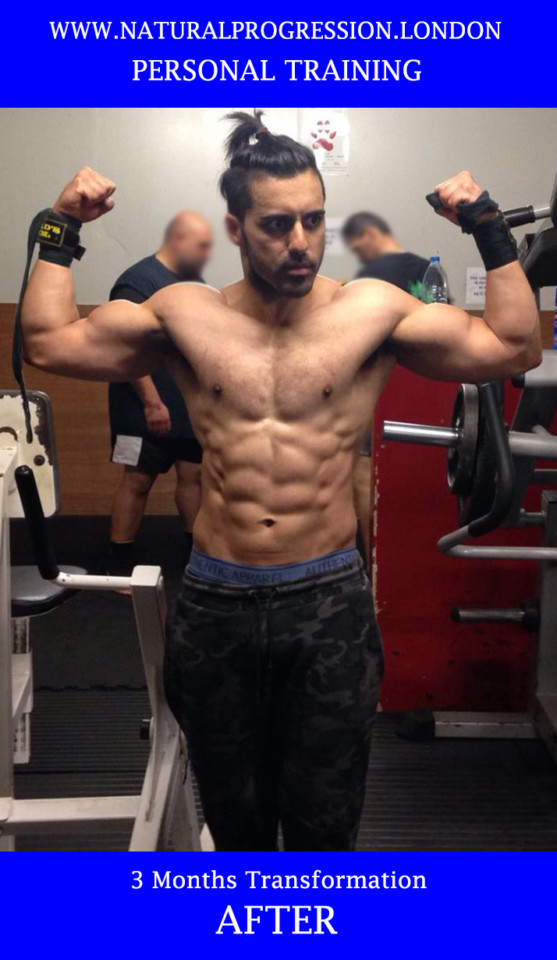 Phenomenal!
"Phenomenal personal trainers and coaches. They're champions in the physique world. I struggle to keep a routine when it comes to training and nutrition but over the last 7 months I've completely changed my physique for the better training with natural progression. They're motivating, knowledgable and practise what they preach. Each session is more fun than the last and genuinely mean this when I say they're the best PT's I've worked with" 
Abdur Qadir, West London.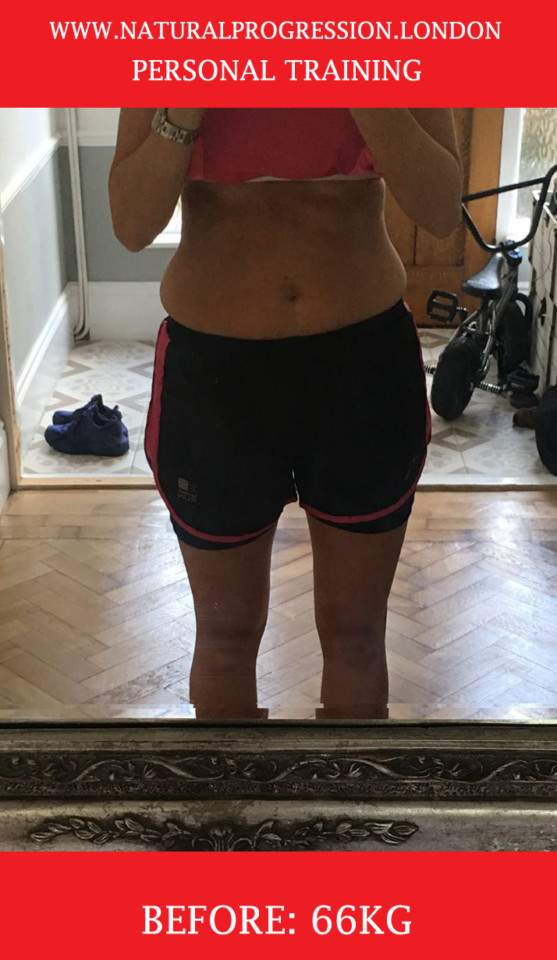 Incredible!
"Hi Trevor Thomas just wanna thank natural progression, after only 10 sessions I look and feel so much fitter and enjoy every session training with you. So glad I pushed myself to join natural progression. Can't wait for more results with the next sessions. X" 
Dee, Woodford.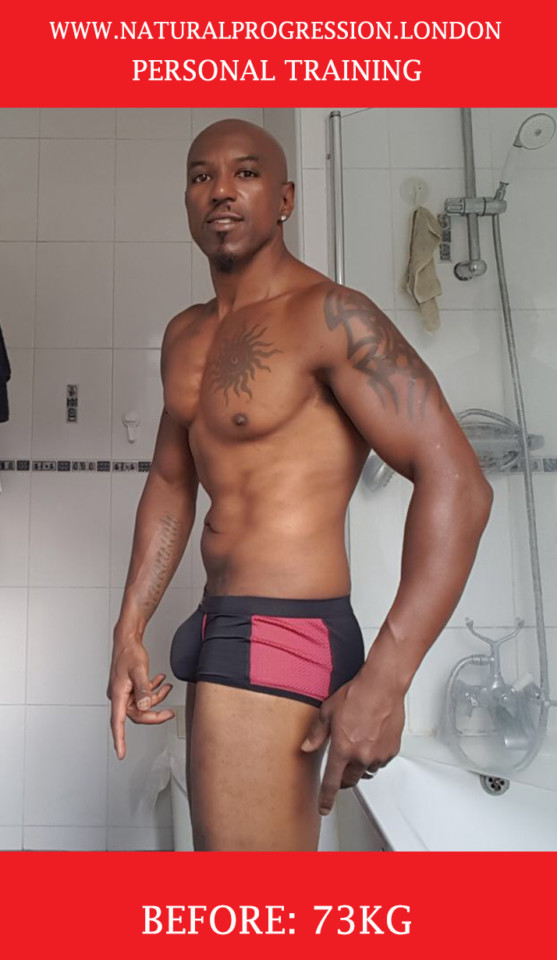 Amazing!
"Prepping for a fitness model competition. Delroy and Trevor know how to bring the intensity to a session and push you beyond your limit. If you what mass with the condition of a fitness model check them out.."
Steven Dyer, South London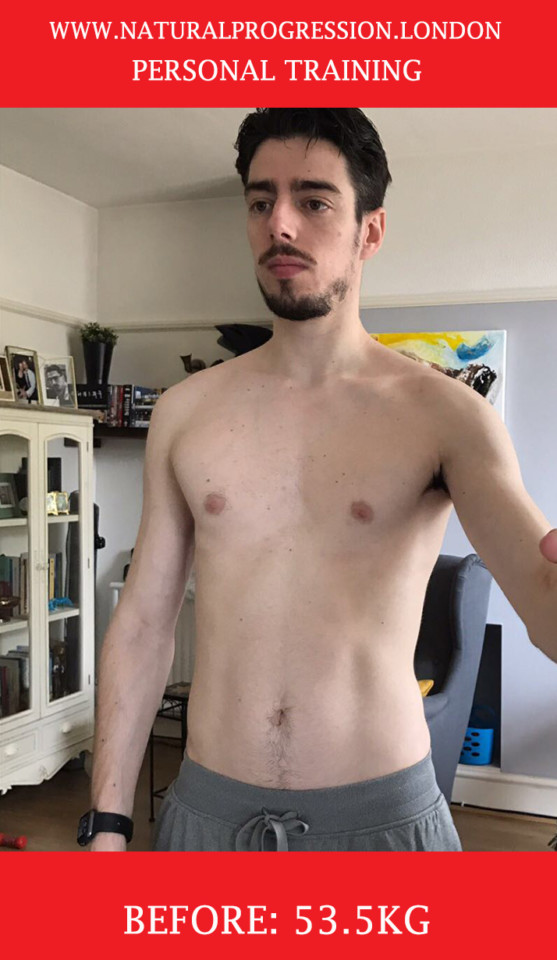 Results!
"Thomas Twins are brilliant, friendly, down to earth and super focused. They make it very easy to just get involved. Del has been helping me achieve my goals with proper training, meal plans and support / motivation. What I like the most about them is that they are 100% natural. Highly Recommended!."
Paul Duarte, Woodford Green, Essex.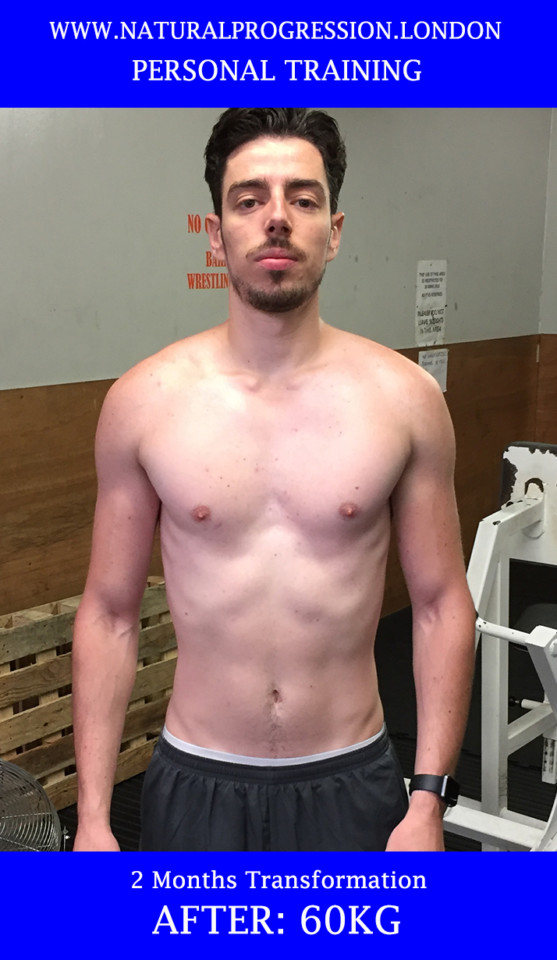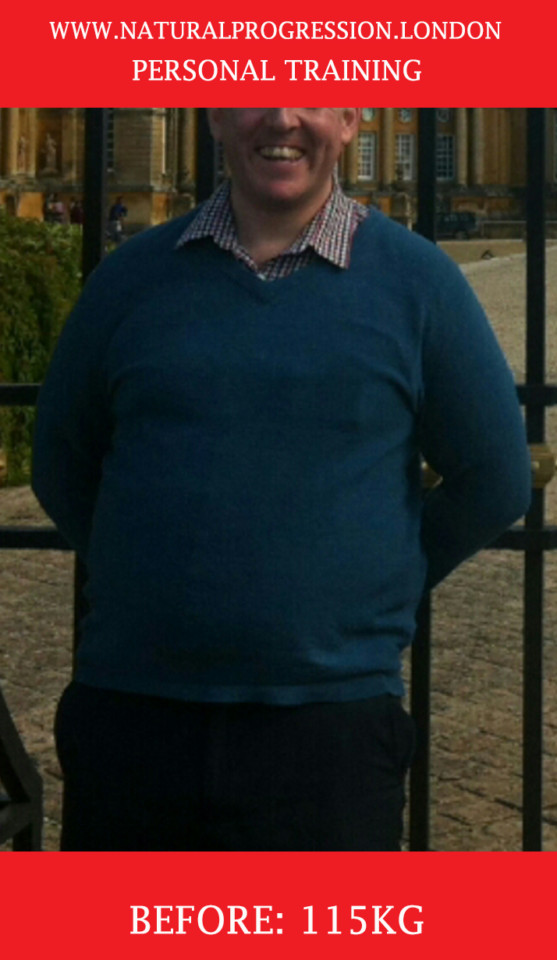 Awesome!
"More than I bargained for: Forget slimming clubs, these guys really know their stuff !! I had been trying for a couple of years to shift the extra weight that I had put on due to my heavy work schedule.Working 6 days a week in an almost stationary job soon piles on the pounds. Not only have I managed to lose the weight, but in addition I've got my fitness back, I feel much younger and full of energy. Trevor, who I train with( I'm still training with), prepared me a manageable, yet highly effective diet plan. The training sessions are always spot on, pushing you comfortably towards a higher level of fitness progressively in each session.The level of support and motivation that I have received has really helped to spur me on. I truly wouldn't have been able to have achieved this by myself. My advice is to anyone, no matter your size or your goal, give this a try! It'll change the way you think about your body and your diet. It will also change your life ! Thank you so much for all the help you have given me."
Dean Reid, Woodford Green, Essex.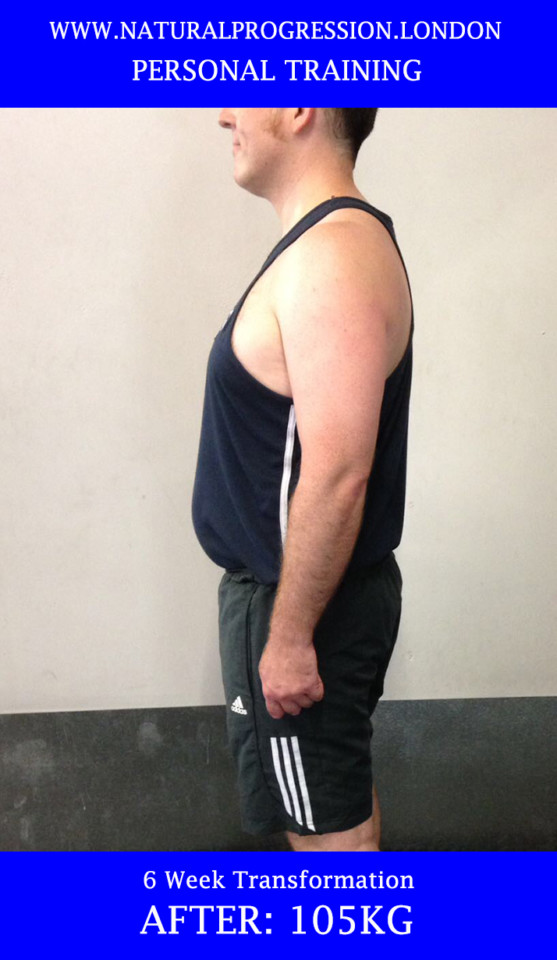 Love it!
"

I have been training with Trevor from Natural Progression for the last two months now, and with his comprehensive training and diet programme I have made more progress in these two months than I have in many years training on my own. The guys are very friendly and manage to make every training session count. I would highly recommend them as personal trainers

!"
Kheelan S, Chigwell, Essex.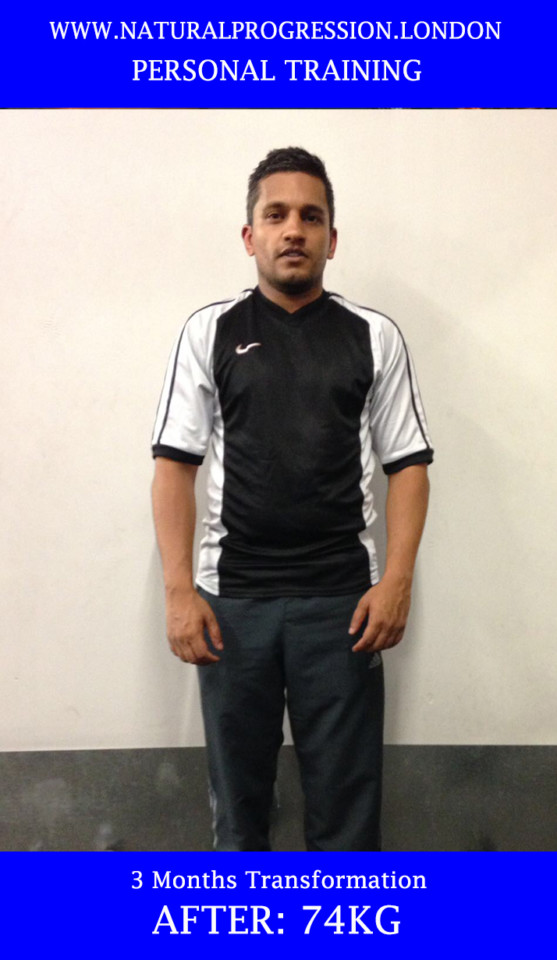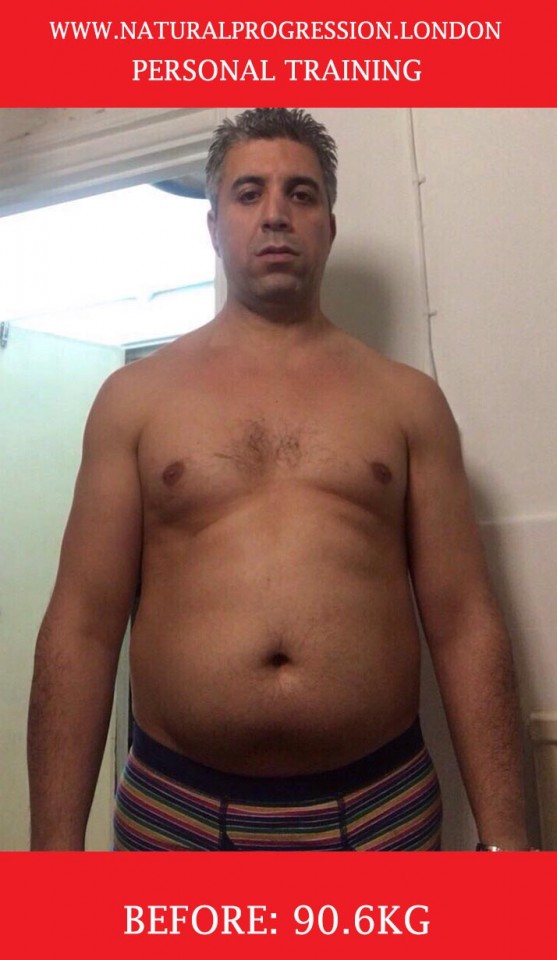 Great!
"My Name is Nabil and i am 44 years old male. I have booked 10 sessions with the master Trevor and is the best ever. I am on my 8 session and I feel much better and stronger than on my twentys or thirties. Trevor do no joke and pushes you to the edge. I have never experienced training with a personal trainer but this is well worth it and the food plan tha comes with it is a bonus you can't miss. I have always been healthy and try to workout hard but I guess I was not training hard enough and that is why i never got the result I want. Trevor is a hardcore personal trainer and you need that kind of personal trainer that listen to you and listen your goals. I know what i want and that is why I need Trevor to achieve that and hopefully it will stay for long term."
Nabil, London.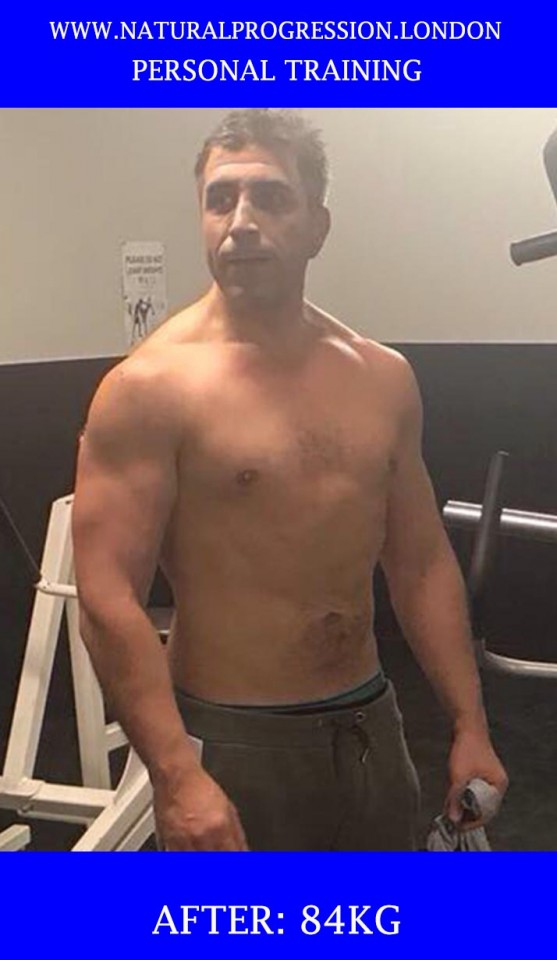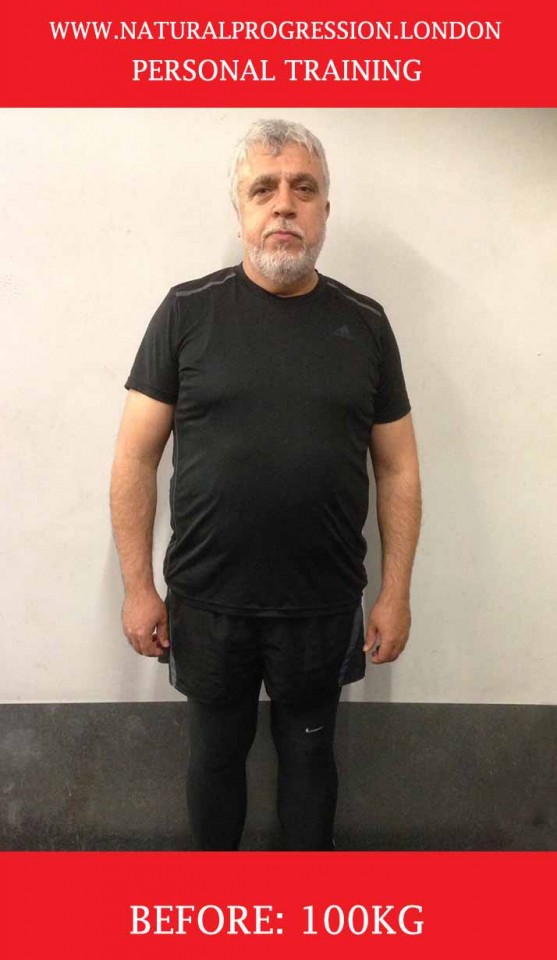 Thanks!
"Thanks a lot, I couldn't have done it with out your help."
Nedim, Wanstead, London.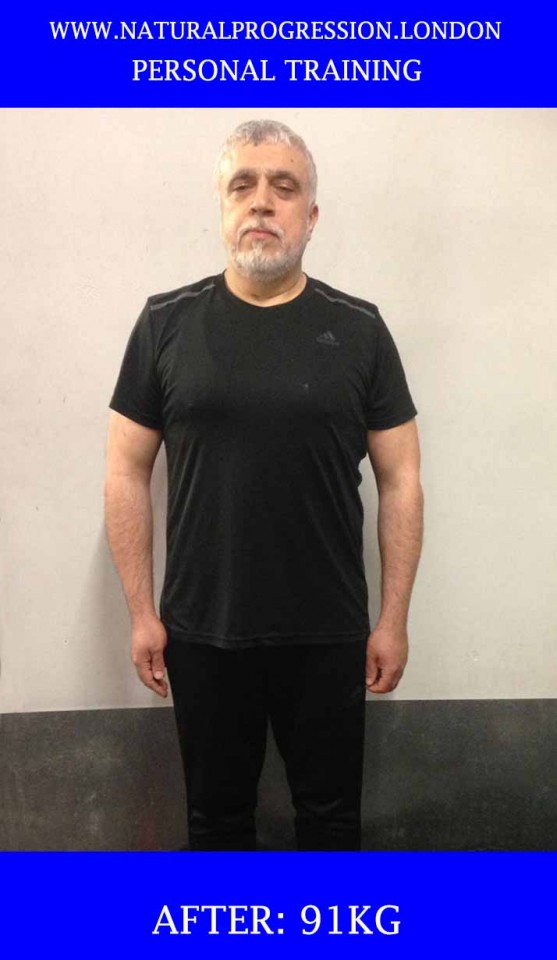 Great!
"I have been working with Natural Progression for a few months now and have always found them to be so professional and know exactly what they are doing. Im training with Delroy and after discussing with him what I wanted to get out of my sessions he sorted me a great program to help me achieve my goals. They are both so friendly and work so hard to make sure their clients achieve what they want. I would highly recommend them."
Filiz Dalmac, Woodford Green, Essex.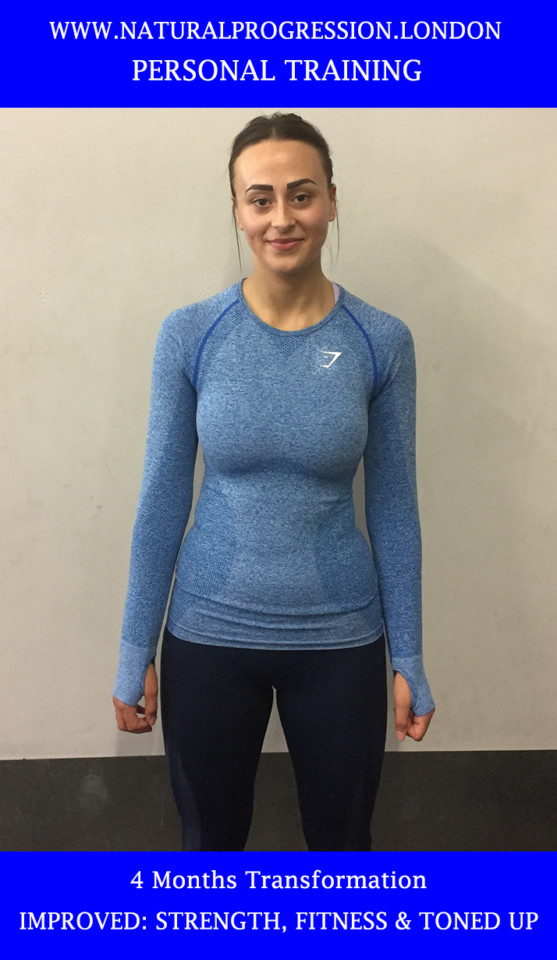 It Works!
"Well well well, what can I say? At 6ft tall I was 15 stone 10lbs with blood pressure averaging 190/110!! Poor diet and lifestyle. I refused to take BP tablets and wanted to make a "Natural Change" Trevor was my personal trainer. Guided me over the weeks, provided meals plans, pushed me in the gym and motivated me 110%. In just over 1 month my average blood pressure reduced to 145/95 and it's still going down! Weight is now 14st 12lbs. Diet and lifestyle changes all still in check. If you're thinking about it, don't waste time, just do it! Give them a call. You wont be disappointed. Stay blessed :)."
Baz Fazal, Woodford Green, Essex.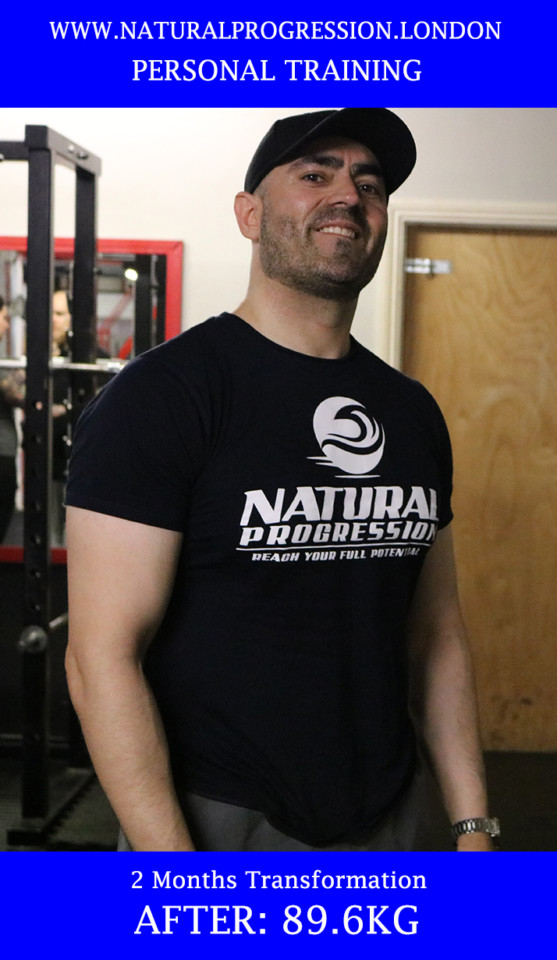 Best Ever!
"Forget what you think you know about training. Trevor and Del take training to a whole different level. There's a lot I can say about these two, but to put it simply, check their credentials. If you want real results that you can see, then call them. If they're training professional competitors, then just imagine what they can do for the average Jo!"
Nishaan Vithlani, Woodford Green, Essex.
Thank you!
"Thank you, thank you, thank you. As you know I was a bit sceptical when I first signed on with you but I needn't have worried. Extremely knowledgeable in your field and extremely encouraging. My eating habits were not good, as you know I wasn't overweight as such but I was very unfit and needed to tone up. Since adopting the 'eating clean' regime as recommended by yourselves I can honestly say I've never eaten so well (that said I do still treat myself to a bit of chocolate every now and again). My fitness is coming along in leaps and bounds, I'm doing stuff now in my 50's that I couldn't even do in my 20's. As for my physical appearance, I can definitely see a huge improvement in such a short time. The enthusiasm that you show and your dedication to the cause is outstanding. I have been singing your praises to anyone that will listen and I honestly don't think you appreciate just how grateful I am for all your help."
Mrs Jackie Morgan, Woodford Green, Essex.
Fantastic!
"Both twins are very friendly and it's obvious they love and know their job well. My trainer, Trevor; is always in a brilliant mood, very considerate of the fact that I'm a beginner hence tailors exercises to my personal ability while still challenging enough to be effective. I leave each session feeling motivated knowing I'm capable of much more than I thought I was … I cannot recommend him more."
Charlie Brown, Woodford Green, Essex.
Perfect!
"The Thomas twins are top guys. They love their work and are so dedicated. They put in 100% to every client they train and make you feel so comfortable. I'm really conscious of the way I look but I feel at such ease working with my guy Del. My fitness has improved massively and the weight is coming off. With previous trainers I use to dread going to my session but I always look forward to my sessions with Natural Progression and can't wait to get involved. Could not recommend these guys enough. If you want to achieve your fitness goals Natural Progression are the way to go!!!"
Sab Boldizsar, Woodford Green, Essex.
Great Stuff!
"Would totally recommend natural progression if your looking to loose weight , get fit and toned . They provide excellent 1 on 1 training and nutritional programs to suit each individuals target."
Paul, Woodford Green, Essex.
Amazing!
"I have had the opportunity to have had personal training sessions over recent years whilst training at various gyms. I found them to be useful in the beginning but after a short while the dedication from those PT's would turn mundane & the effort or quality was not there as hoped. Having scouted around & speaking to various trainers within London, I came across Trevor & Delroy through another recommendation & spoke to them about what I was looking to achieve both personally & physically. I am beyond impressed with the dedication & attention they have complimented me with since joining. Both brothers have extensive knowledge & are very thorough even with the minute details in nutrition & training sessions, to ensure I maximize my potential in all areas. Programs are changed very regularly around every 4 weeks but depending on your completion of the current one, but the added personal customer service with the nutrition & the phone calls to check on how I am outside of training is something I appreciate very much. If your looking for this & more, then I can only recommend to get in touch with them both."
Abbas Amin, Woodford Green, Essex.
Loved It!
"Natural progression has helped me achieve my fitness goals. The whole process has been smooth and welcoming. I had never entered the gym before and they taught me from the basics to more advanced techniques. My diet was monitered and a consultation took place in the beginning. This helped to realise my goals quicker. Overall the experience was great and would recommend to try it out."
Rabia S, Woodford Green, Essex.
Fantastic!
"fantastic team for all personal training needs. Great training and diet plans catered for your individual needs. Friendly and approachable trainers.."
Liza Ingle, Woodford Green, Essex.
What can I say!
"My personal trainer from Natural Progression provided me with exceptional service, he was really friendly and approachable and has made weight training so much easier. I have achieved my fitness goals.I am truly astonished by this weight loss as I have tried every training regime and diet known to man. I lacked confidence but now I feel so much happier about the way I look and feel. My personal trainer motivated and encouraged me to keep going and I now know that achieving a great physique is now possible."
Denise Pitta, Woodford Green, Essex.
Well Worth It!
"My wife and I have both been having sessions from the Natural Progression twins with independent goals our sessions are tailored for us as individuals. For myself the results have genuinely been amazing and strength has gone through the roof I've even surprised myself. The twins really want you to be the best you can. The sessions are very rewarding each and every session I've done better than the previous whether I've increased the amount of reps or weight. As soon as it seems I'm about to hit a wall the sessions are adjusted to suit my end goal which I'm getting closer to achieving. My wife and I really look forward to our next session and the motivation and guidance the twins offer. For them it's not just about making money but genuinely helping you to achieve what you want from your health and body and this comes across clearly in each session. My wife is also very happy with her results and her body is now quite toned and slim as she wanted. We both can't wait to see even more serious changes over the next few months. Thanks to both of you Del and Trevor!!"
Vishal Dhingra, Woodford Green, Essex.